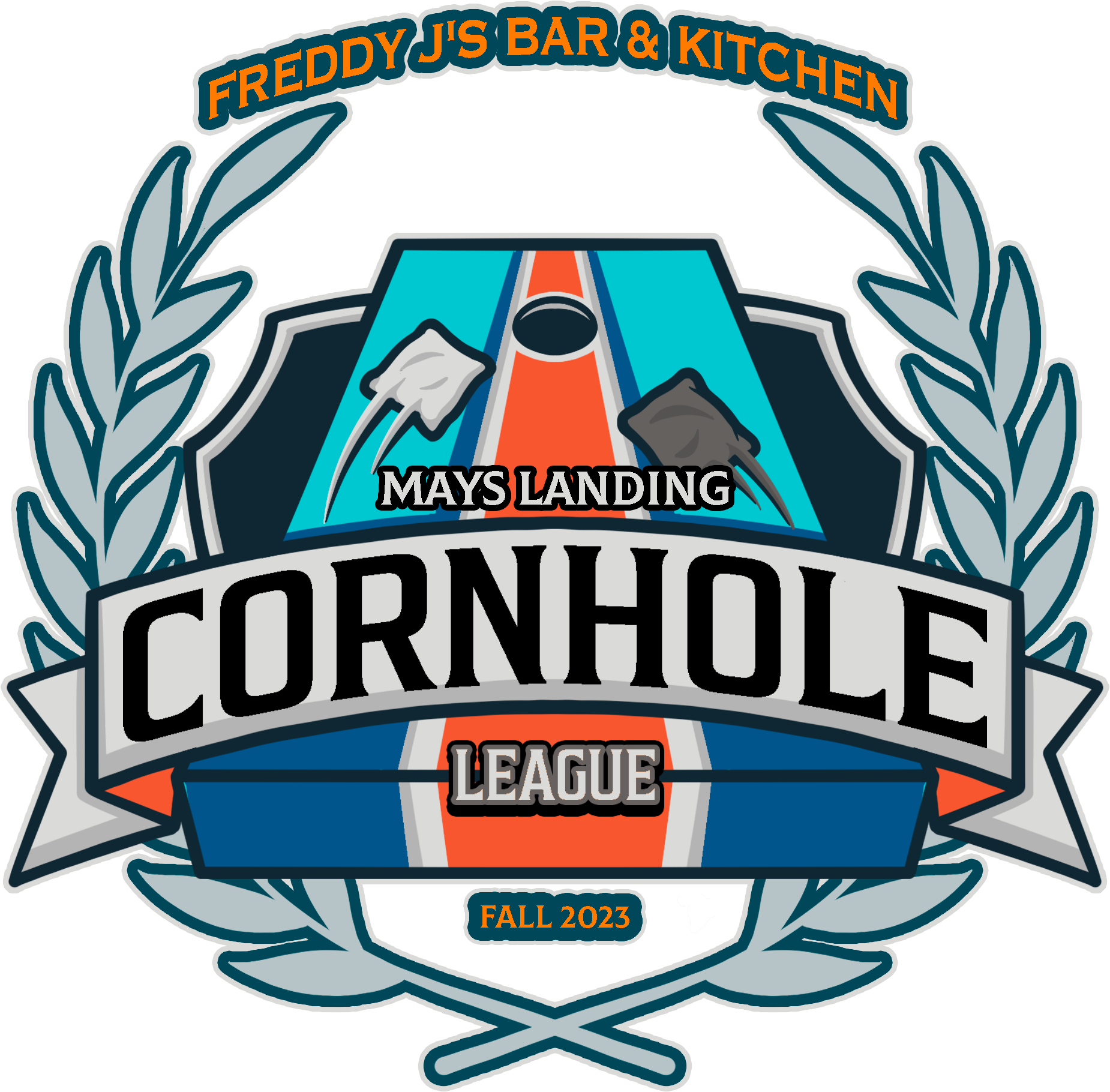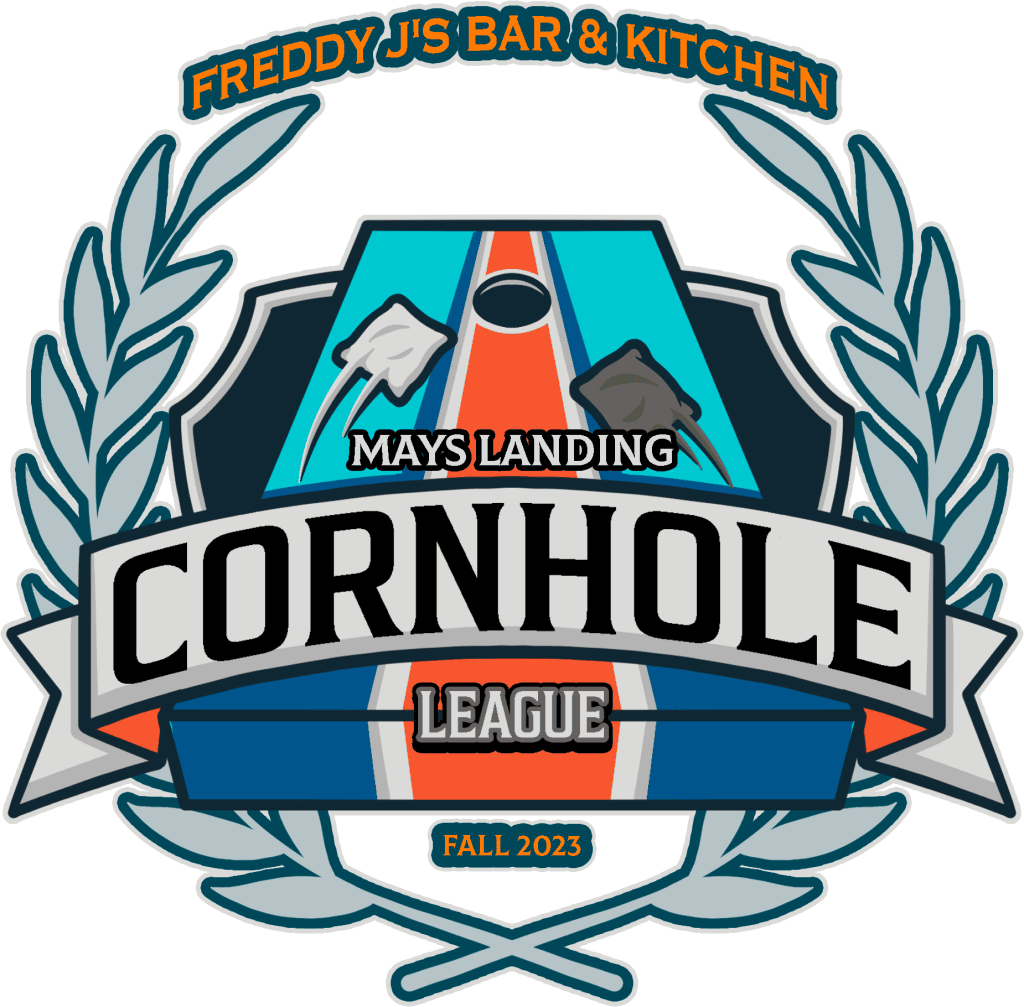 Mays Landing Cornhole League
Join the Mays Landing Cornhole League at Freddy J's Bar & Kitchen! Unwind with delicious food, refreshing drinks, and friendly competition in a welcoming atmosphere. All skill levels are welcome—sign up now!
Fall 2023 League Sponsors
Discover our amazing sponsors, mainly Mays Landing businesses, supporting the Cornhole League and bolstering our community spirit.
League Information
Length: 10 Weeks
Games Per Week: 4 Games
Team Size: 2 People
Playoffs: All teams join our Playoff Brackets

Top-scoring teams go to Double Elimination Best Bracket.

Prizes: Winning Team gets a trophy, championship Sweats, and TBD
Place: Freddy J's Bar & Kitchen
Level: Competitive
Schedule: Games are on Thursday Nights 7:00 pm – 9:00 pm(ish)
Fee: $100 per team ($50 a person)
Age: You must be 21 or older to play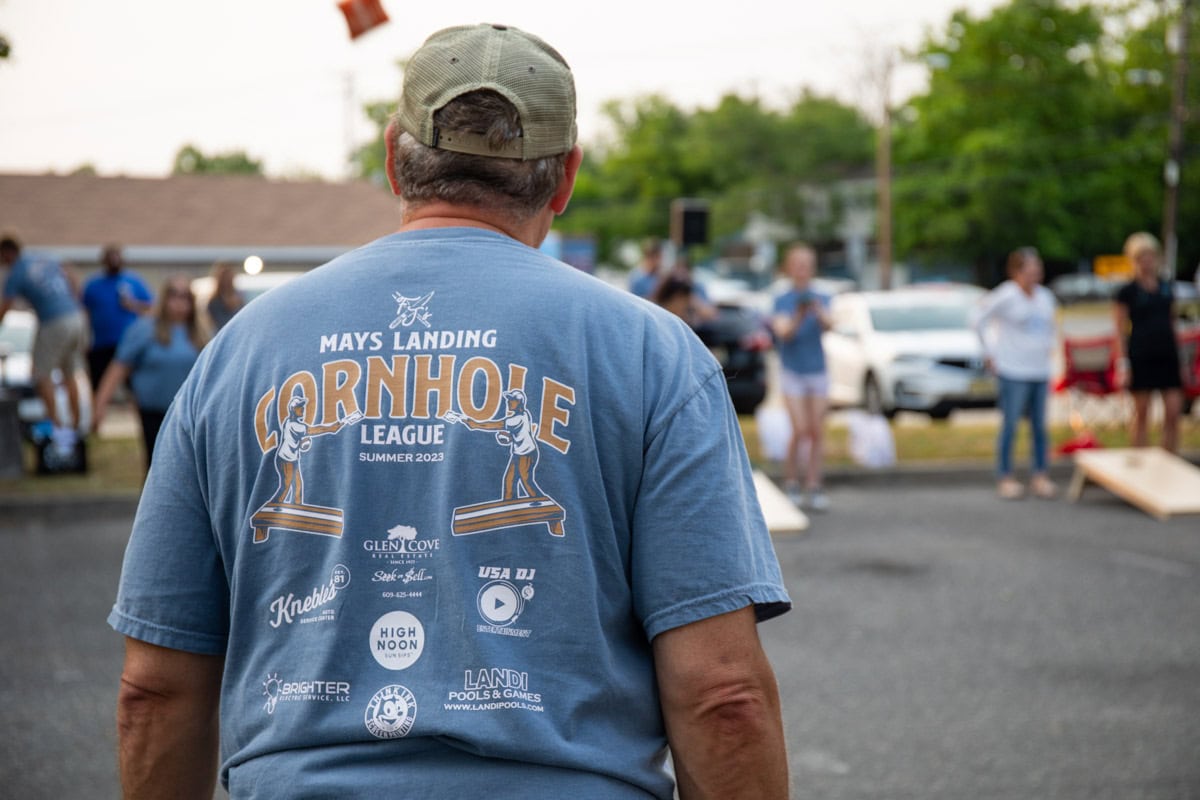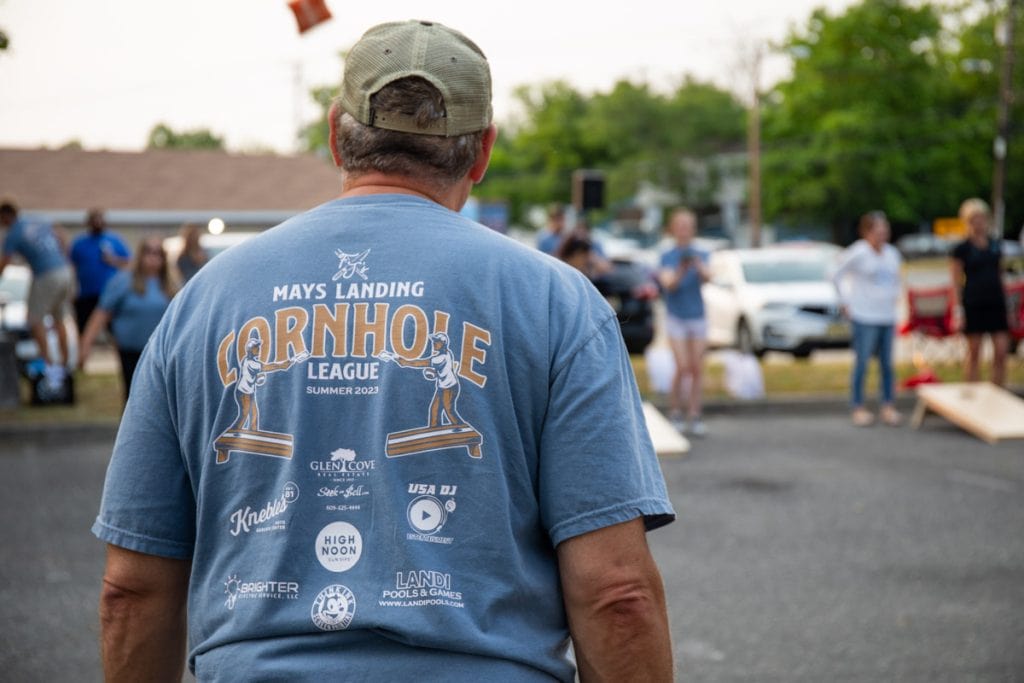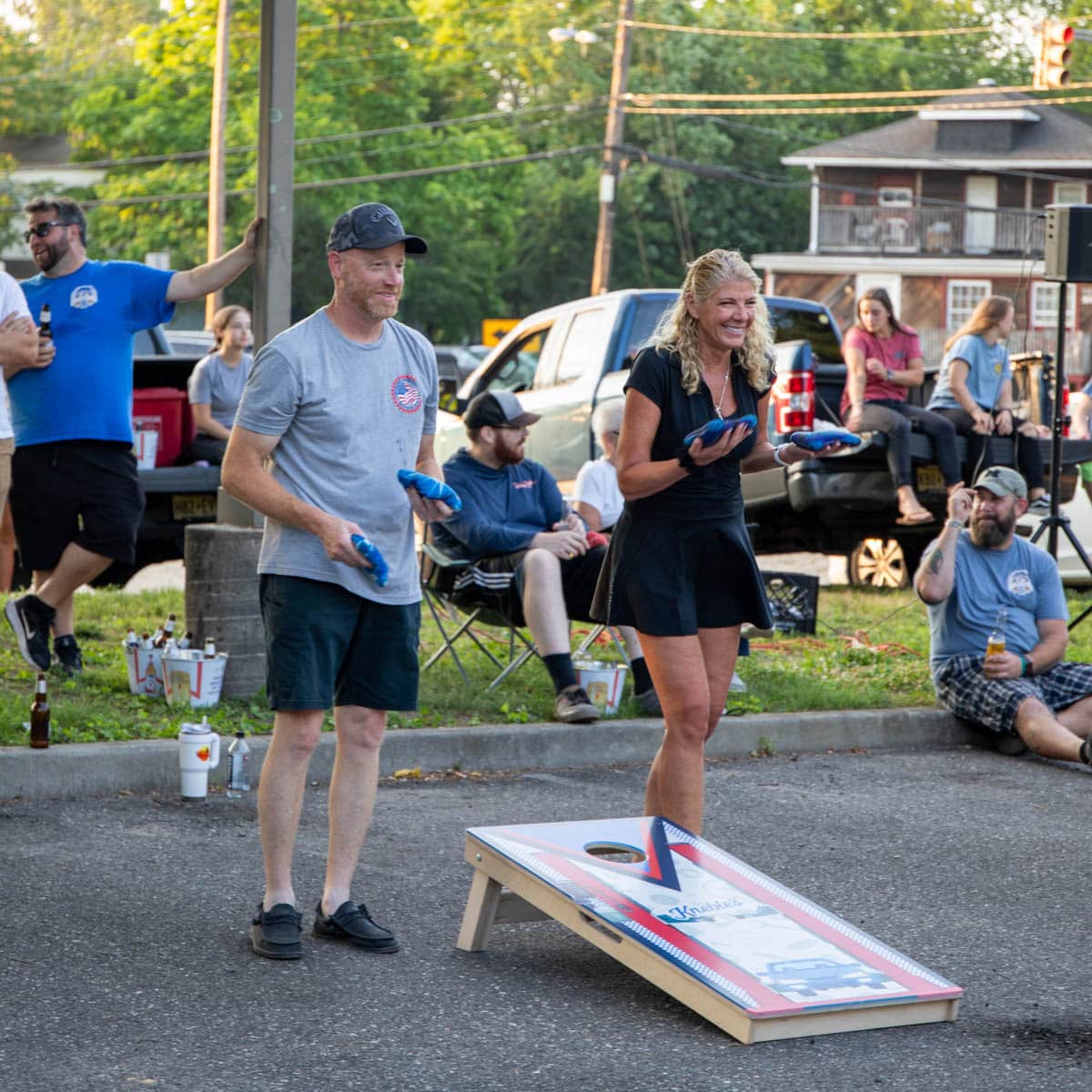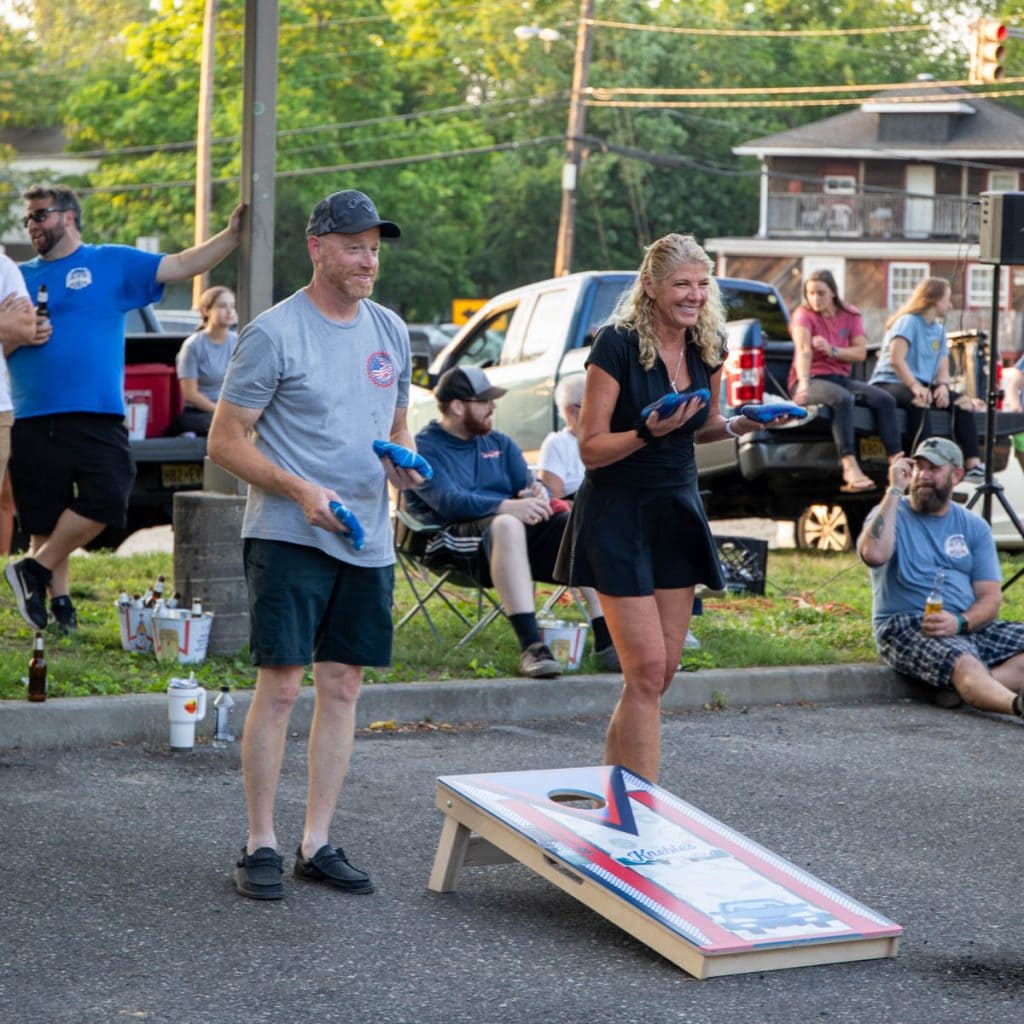 League Schedule
Registration Deadline: Thursday, March 7th, 2024
Game 1 – Thursday, March 14th, 2024
Game 2 – Thursday, March 21st, 2024
Game 3 – Thursday, March 28th, 2024
Game 4 – Thursday, April 4th, 2024
Game 5 – Thursday, April 11th, 2024
Game 6 – Thursday, April 18th, 2024
Game 7 – Thursday, April 25th, 2024
Game 8 – Thursday, May 2nd, 2024
Game 9 – Thursday, May 9th, 2024
Playoffs / Championship – Thursday, May 16th, 2024
Fall 2023 Cornhole Results
Check out all of the teams and how they're doing for this past season.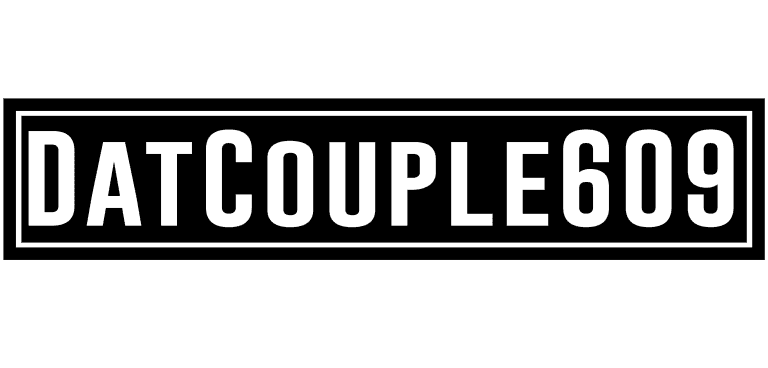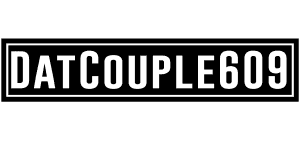 Dat Couple 609
41 Wins – 2 Losses


Corn Skulls
35 Wins – 7 Losses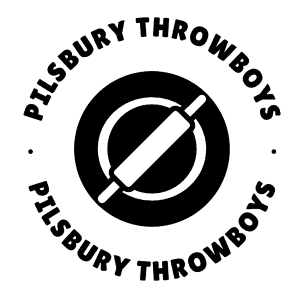 Pilsbury Throwboys
31 Wins – 11 Loss
Cornhole League Rules
Both team members must be present to play.
Two boards placed 27 feet apart (front edge to front edge)
Team members stand at opposite cornhole boards.
Each team has four bean bags of the same color.
The home team starts by throwing the first bag.
Players throw bags, alternating between teams until all bags are thrown for that round.
The most recent team to score begins the next round.
Throw from anywhere behind the front edge of the board
Bags must be thrown underhand.
Remove bags from the board before the next round
The number of rounds played depends on reaching 21 points.
Substitutes must have played one regular season game to play in the playoffs
No Outside Alcohol or Food.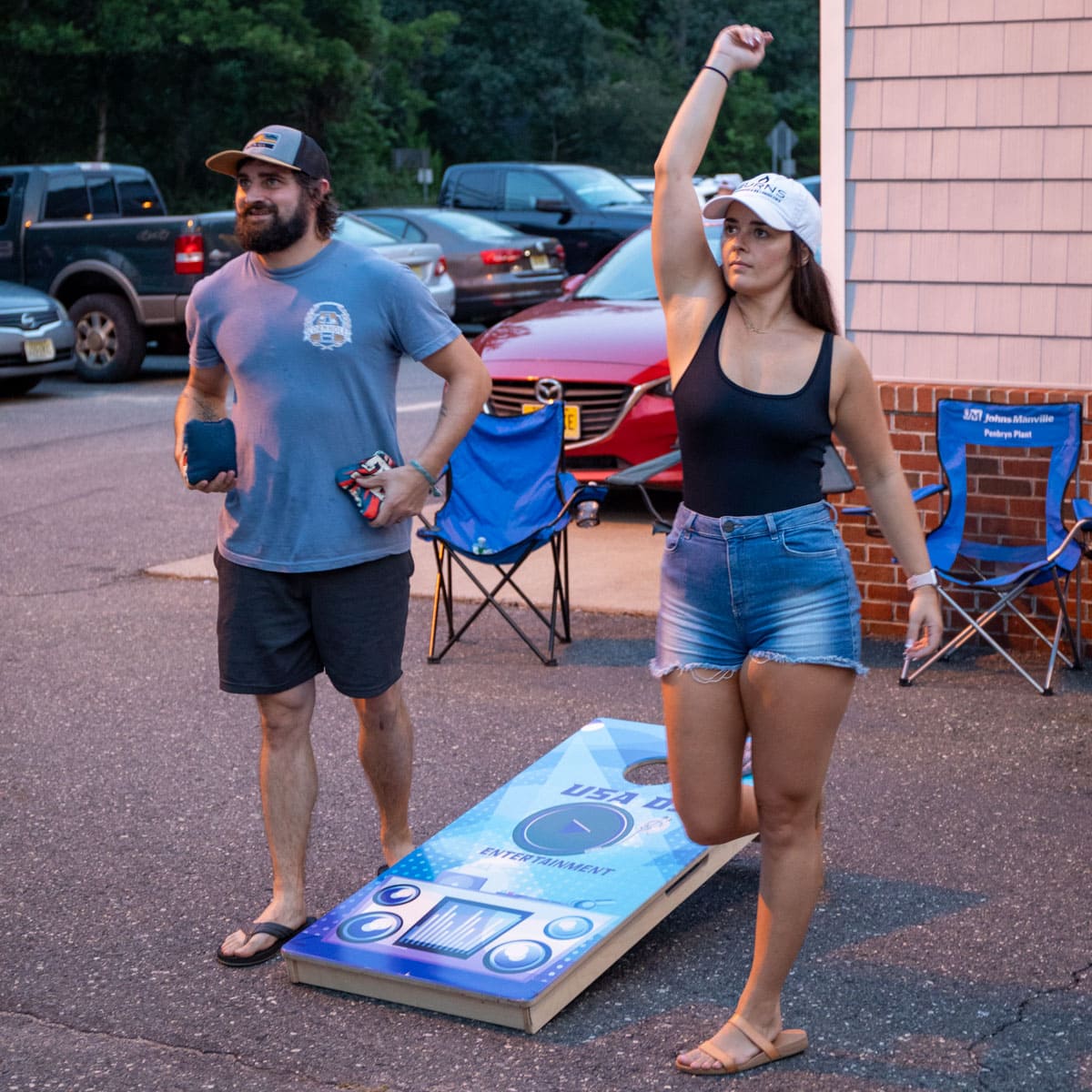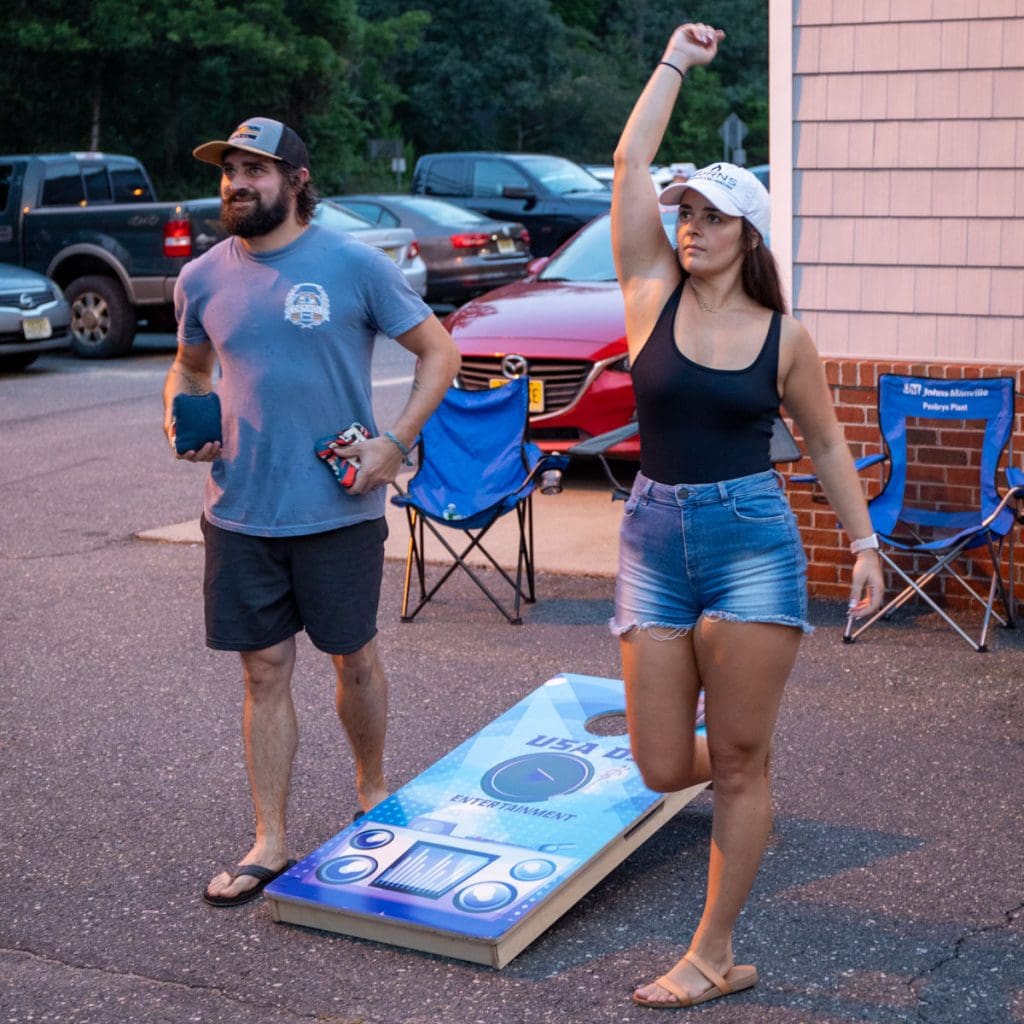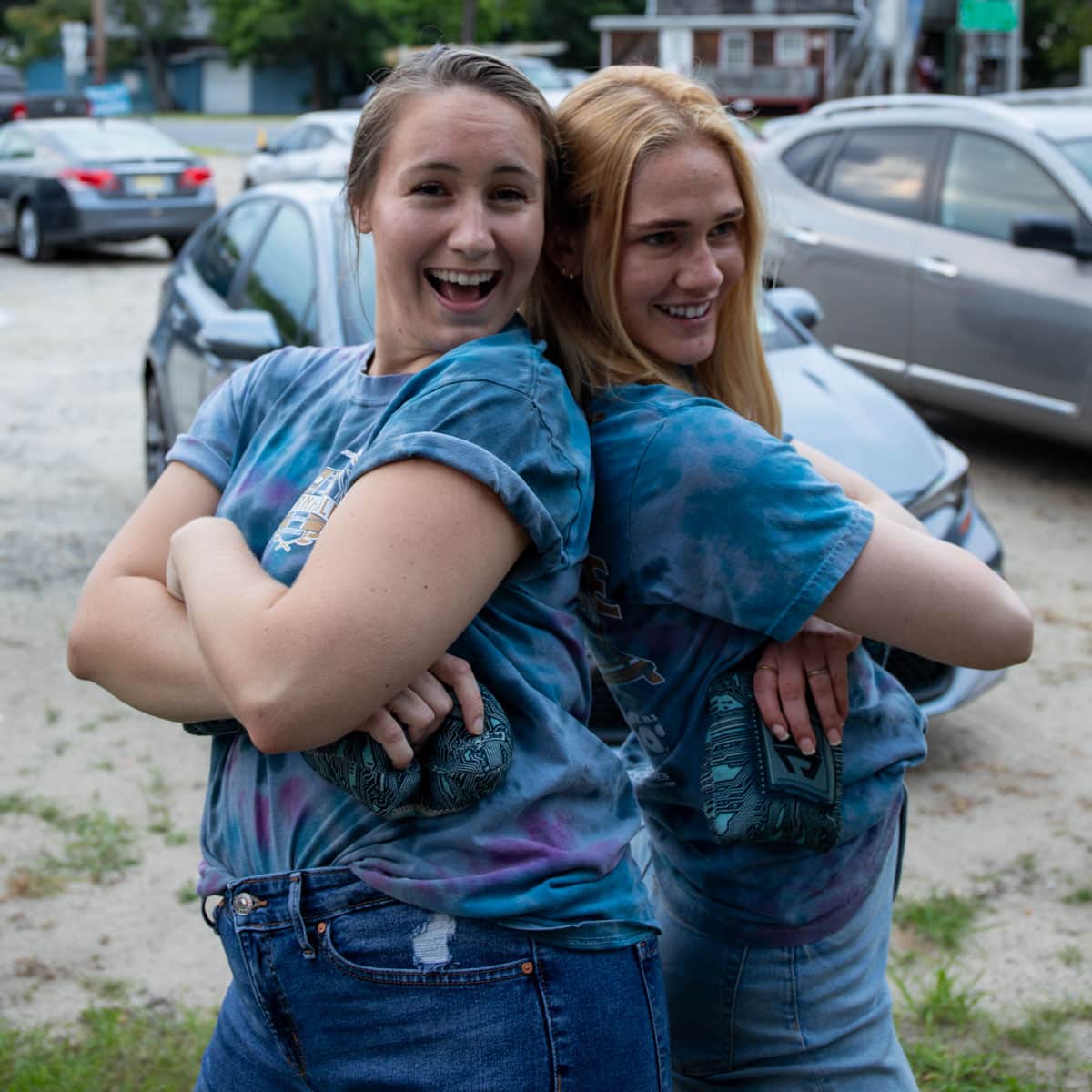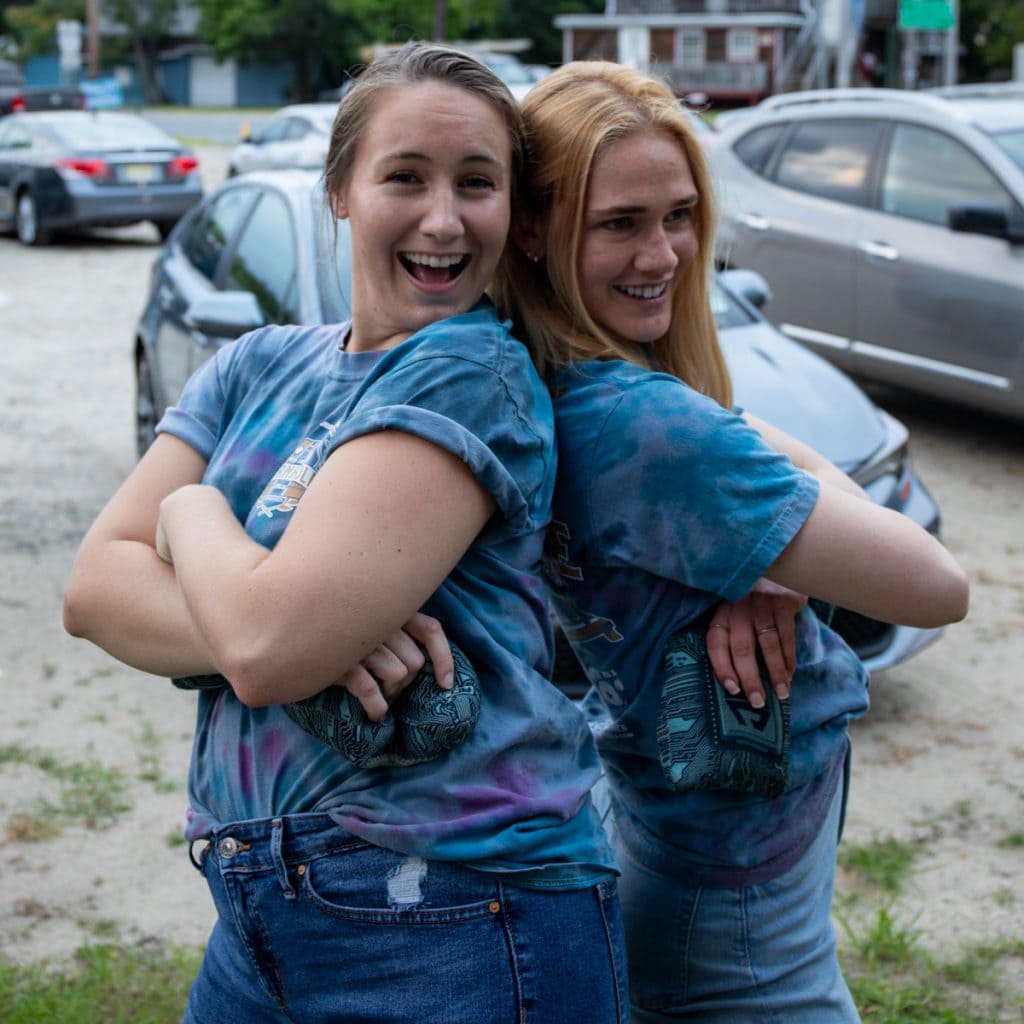 Cornhole Scoring System
Play up to 21 points using "cancellation scoring."
No need to score exactly 21 points to win
Bag in the hole: 3 points
Bag on the board: 1 point
The bag hanging off the board (not touching the ground): 1 point
Bag touching the ground or another bag touching the ground: 0 points
Bag touching the ground before landing on board: 0 points (remove from the board)
After canceling, the team with the most points adds the net score (difference between both teams) to their total.
The Winning team of the round throws first in the next round; if no team scores, the first pitching team throws again.
Forfeited bag results from throwing out of turn or from in front of the board
Disagreements result in a redo of the throw in question.
Frequently Asked Questions
Do you allow substitutes?
Yes! We promote fun and inclusivity; substitutes are allowed. Just inform us in advance for seamless gameplay.
How many games is it per night?
Four official matches. After official matches, players can enjoy free play for the rest of the evening.
What prizes are awarded to the winning team?
Champions get a trophy, championship sweats, and more exciting prizes to be announced.
What if I do not have a teammate?
Reach out via Instagram or Facebook, and we'll gladly connect you with other solo players seeking teammates.
Join the League
Find a simple price that's
right for you.
Register a Team
T-Shirt for Each Team Member
Exclusive Specials at Freddy J's on Thursdays
Exciting Rewards
Join a Fun Cornhole Community
Sponsor the League
Custom Wooden Cornhole Board Used Weekly
Featured on Marketing Materials
Featured on T-Shirts
Complimentary Entry into the League